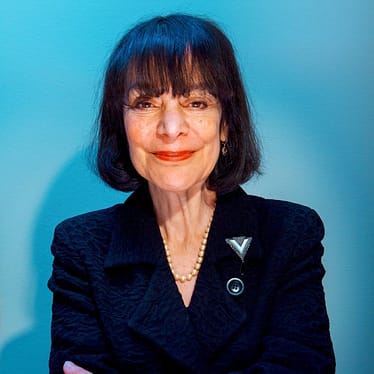 Carol S. Dweck, PhD
Lewin and Virginia Eaton Professor of Psychology
Stanford University
Carol S. Dweck, Ph.D., is widely regarded as one of the world's leading researchers in the fields of personality, social psychology, and developmental psychology.
She has been the William B. Ransford Professor of Psychology at Columbia University and is now the Lewis and Virginia Eaton Professor of Psychology at Stanford University.
And a member of the American Academy of Arts and Sciences.
Her scholarly book Self-Theories: Their Role in Motivation, Personality, and Development was named Book of the Year by the World Education Fellowship.
Her work has made important contributions to science and society by engaging critical reflections on the self-beliefs that are crucial to the achievements and well-being of individuals.
She's also been featured in such publications as:
The New Yorker, Time, The New York Times, The Washington Post, and The Boston Globe, and she has appeared on Today and 20/20.
Carol's research addresses a fundamental human need for competence, by describing the motivational processes that affect learning and achievement.
She shows how adopting a "growth mindset" versus "judgment mindset" can importantly alter people's achievement paths.
Dweck's empirical work has shown that seeing the self as consisting of a collection of fixed attributes (the "judgment mindset")
Can blind us to our potential for future growth and discourage us from engaging in constructive behaviours to improve ourselves.
In contrast, seeing the self as a developmental project in progress (the "growth" mindset) can light up paths to self-growth and excellence.
Individuals who adopt a judgment mindset fall prey to the self-fulfilling belief that their initial failure signals the limits of their intelligence.
When they encounter achievement setbacks, give up on challenging learning tasks prematurely and end up performing poorly in future achievement tests.
In contrast, those who adopt a growth mindset learn from their failures to improve their ability.
Carol Dweck grew up in Brooklyn, received her B.A. from Barnard College (1967) and her PhD in psychology from Yale University (1972).
She taught at the University of Illinois at Urbana-Champaign (1972-1981, 1985-1989), Harvard University (1981-1985), and Columbia University (1989-2004)
Before moving to Stanford University in 2004, she lives with her husband in Palo Alto, California.
Take a look at her [Bio And Achievements]
She was also featured on TedTalk.
Our mindsets exist on a continuum from fixed to growth, and although we'd like to always have a growth mindset.
The reality is that we can only be on a journey to a growth mindset.
The goal is to recognize fixed mindset elements in ourselves and then reflect on feedback and strategies for how to improve.
The Mindset Assessment is a quick diagnostic tool drawn from research-validated measures for people age 12 and over to use to assess their mindsets.
It has been used in many studies to show how mindsets can change, and can be used by you and your students to identify areas in which you can work toward a growth mindset.
You will be delivered personalized feedback after you submit the assessment.
Take the Mindset Assessment to Learn More About Your Mindset.
Growth Mindset Video Library contains a collection of videos for you to enjoy, and then share with students, parents, and colleagues to teach them about the growth mindset.
Take the 8 question assessment [Here]
You can visit her website [Here]
And you can see two of her group courses [Here]
Get her book "Mindset" and some other free tools in …