---
---
"These pains you feel are messengers.
Listen to them."
Your pain matters.
Your story matters.
What you have been through matters.
You may think your experiences aren't bad enough to deserve compassion.
Maybe you compare your struggle to others'. You may think feeling bad is a weakness of willpower.
Probably you feel helpless and hopeless when you have negative feelings, but you can't make yourself immune to pain.
Trying not to feel isn't possible, you can't just go on autopilot with no risk taking, you have to actually live.
Feelings aren't inherently bad though, a feeling is like a messenger.
Pay attention and listen to what it's telling you.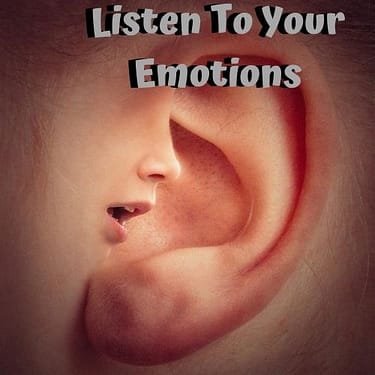 Feeling doesn't mean failure.
Negative feelings specifically tell you what is wrong, negative thought patterns come from unhealthy coping mechanisms, so it's not just enough to feel your feelings, you have to know how to engage with them too, be present with your pain.
Can you forgive yourself for feeling? Can you show yourself compassion? Can you hold space not just for others in hard times but for yourself?
We often feel shame for feeling like something is wrong with us.
We think, "If I'm not happy, that means something is wrong with me."
The truth is you are not broken.
You are human, that shame comes from a human place, we have shame stories that tell us that we don't meet others' expectations of us, and for that, we feel we are inadequate.
We all want to feel like we are enough. We want to put on that smiling face and mean it.
We want to feel things that are good all the time, no one wants to feel bad.
So, what do you do when you feel bad?
Check out Sarah Jeanne Browne's story.
"Sarah Jeanne Browne" is a speaker, writer and activist who has been published on Lifehack, Tiny Buddha, Thrive Global and more.
To continue the story check out her website.